Let's begin by dispelling a common myth: you don't need a big budget to make a success of PPC. And there's no reason why PPC and small businesses cannot go hand-in-hand. You may have even started a few PPC campaigns, and noticed the benefits of adding paid marketing to your marketing efforts, but it's left you stumped about what you can do to grow your accounts to their true potential.
Here, we'll explore seven ways that you can maximize the returns from your PPC efforts. Hint: none of them include increasing your budget unnecessarily.
Nurture customers through the sales funnel
On average, a single user will carry out ten searches before committing to one company to purchase from. This shows that the majority of customers are prepared to carry out extensive research before committing their time or money to a service. But don't let this statistic dampen your spirits; nurturing customers from the research to purchase stage is an effective way to combat this.
Start by creating PPC campaigns that reach your target audience at every step of the user journey. Users searching for top-of-the-funnel keywords – for example, "what trainers are best for running?" – may have less purchase intent than those further down the sales funnel, but targeting those at the top of the funnel can help you raise brand awareness. Although users at this stage of the funnel aren't likely to convert straight away, this is your opportunity to stay in the mind of potential customers, and give them a reason to spend money with you – not your competitors – when they're ready.
Top tip: don't forget to adjust your maximum cost-per-click and ad content according to which part of the sales funnel you are targeting.
Use PPC to complement other marketing efforts
There's no reason to put all your eggs in one marketing basket. Ideally, you'll be using a variety of channels, which all work together to provide your customers with a seamless experience.
There are numerous ways that you can use PPC in conjunction with another marketing channel. For instance, you could retarget those who have clicked on a banner ad with a lead gen form, or use Google's Customer Match to serve search ads to people who have signed up to your newsletter.
Furthermore, with Google Analytics and the right attribution model, you will able to see how one marketing channel has assisted with a conversion on another channel. For example, an organic Facebook post can make users aware of your brand and USPs before they eventually convert from a PPC ad further down the line.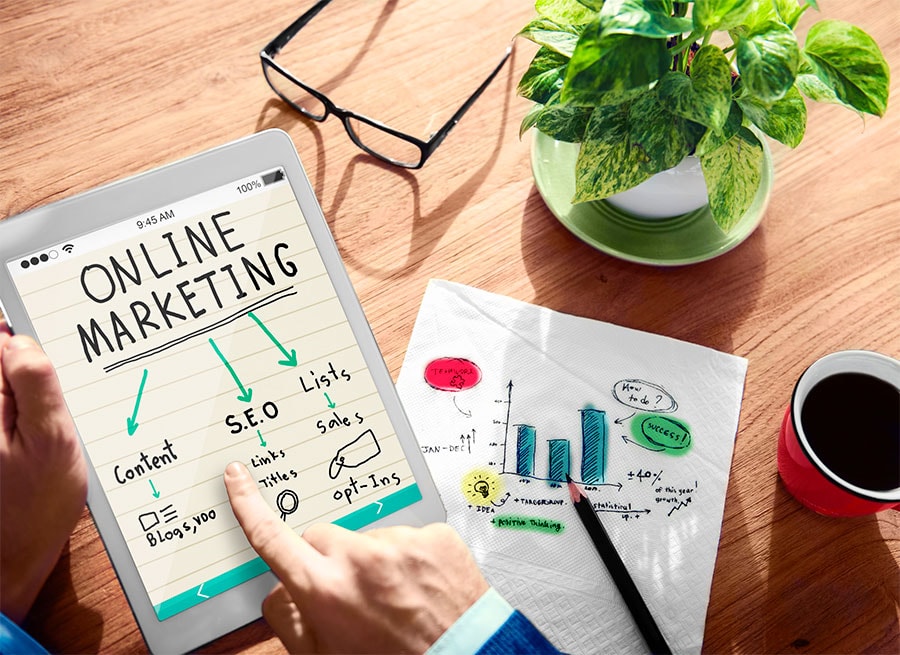 Micro conversions matter too
Us PPC professionals are often guilty of having blinkered vision when it comes to conversions. This isn't at all surprising given that a macro conversion – for instance, a completed sale on an e-commerce website – is where the money's at. However, micro conversions – such as an email newsletter signup or an e-book download – can also add value to your overall business goals, which is why it's important not to neglect them.
Segment your customer database according to the actions they've carried out on your site, and market to them accordingly. Encourage newsletter subscribers to make a purchase by rewarding them with exclusive discount codes, or upsell the paid version of your product to those on a free trial.
Understanding which PPC campaigns your macro and micro conversions are coming from can also help you make the appropriate and relevant bid adjustments.
It's easy to get hung up on the success of a newly-implemented campaign, or to focus all of your attention on bid reviews. However, if you're not regularly testing new ad copy or landing pages, you might not get the maximum return from your PPC campaigns.
Experiment, experiment (and experiment some more)
It's easy to get hung up on the success of a newly-implemented campaign, or to focus all of your attention on bid reviews. However, if you're not regularly testing new ad copy or landing pages, you might not get the maximum return from your PPC campaigns.
It might seem overwhelming at first, but testing new elements of content doesn't have to mean an entire overhaul. Even so much as a change in button text, call-to-action or headline can provide significant results.
Make a judgement call on priorities based on the relevant metrics. If an ad group is suffering from a particularly low click-through rate, it may be time to consider new ad copy. If an ad group is no longer converting as well as it once did, it suggests there's room for improvement on the landing page.
Implement AdWords scripts
If you're advertising on Google, it might be time to consider running AdWords scripts on your account. Written in JavaScript, these scripts help to automate repetitive PPC tasks and can also be used to pull together in-depth data that would have otherwise been a time-consuming and manual process.
Not a JavaScript pro? Fear not. Digital marketing agency Koozai has pulled together 100 of the best AdWords scripts currently available, tackling anything from tracking Quality Score changes to ad performance reports. Scripts are easy to implement, and they'll provide you with a wealth of data as soon as you start running them.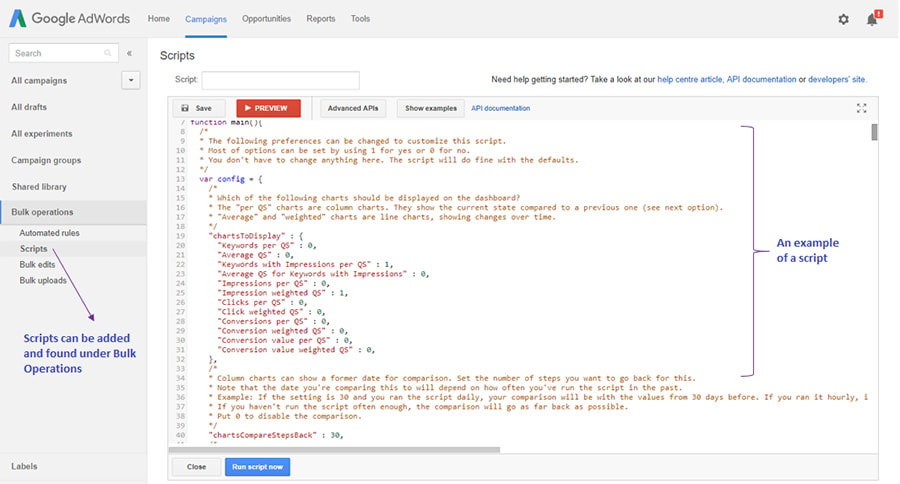 Move towards audience-based targeting
Keywords traditionally provide the backbone of PPC, but the shift towards data-driven marketing has emphasised the importance of audience-based targeting. That's not to say keywords don't have their place in PPC anymore, but understanding the attributes of your audience base can add an extra dimension to your targeting.
Taking the time to analyse the data in your CRM – be it an in-house CRM, Salesforce or something similar – is a good starting point, and this is where Excel formulas and pivot tables can provide the in-depth analysis that AdWords or Bing cannot. Once you've analysed your data, you can optimise your account based on a combination of your data analysis and cost per conversion to achieve a better ROI.
Stay on trend
The PPC landscape is constantly evolving, which is why it's more important than ever to keep up with industry news. Sign up to newsletters to receive the latest updates to your inbox, attend industry events, and take advantage of the wealth of online resources out there. You can also get involved in discussions on Quora, Reddit or the #ppcchat on Twitter, which all provide a wealth of useful information and give you the chance to ask any PPC-related questions.