Personal assistants have always worked closely with their employer, both literally and geographically. With the rise of a global economy, shared workspaces and technology such as Skype and the Cloud, it's no longer always necessary or practical for employees to work in-house. As most business operations and interactions are done online, a virtual PA is fast becoming a valuable resource for companies of all shapes and sizes.
Virtual assistants work in a similar way to their onsite predecessors, but instead of being constrained in your office, they can work for your business from anywhere in the world.
What to consider before hiring a virtual PA
Make sure you know what jobs your PA will support you on. Writing a detailed job spec with roles and responsibilities will help provide clear guidelines on what the role involves for you and your virtual PA, as well as the rest of the business. This will also help you understand whether you need a part-time or full-time assistant.
Before making the decision to hire a virtual assistant, it's important to assess your management style and procedures. Impromptu face-to-face meetings aren't possible when your assistant is not onsite, so it's crucial to organize how you're going to communicate with each other. Regular meetings, whether it be via Skype, phone or email, should be scheduled accordingly. This way your virtual PA feels supported, and you can successfully oversee and streamline their tasks.
Every penny counts and you'll want to ensure that you're getting the best value from your investment. You'll find plenty of virtual assistants to suit your budget, but it's important to keep in mind that their skillset, expertise, attributes and professionalism will vary.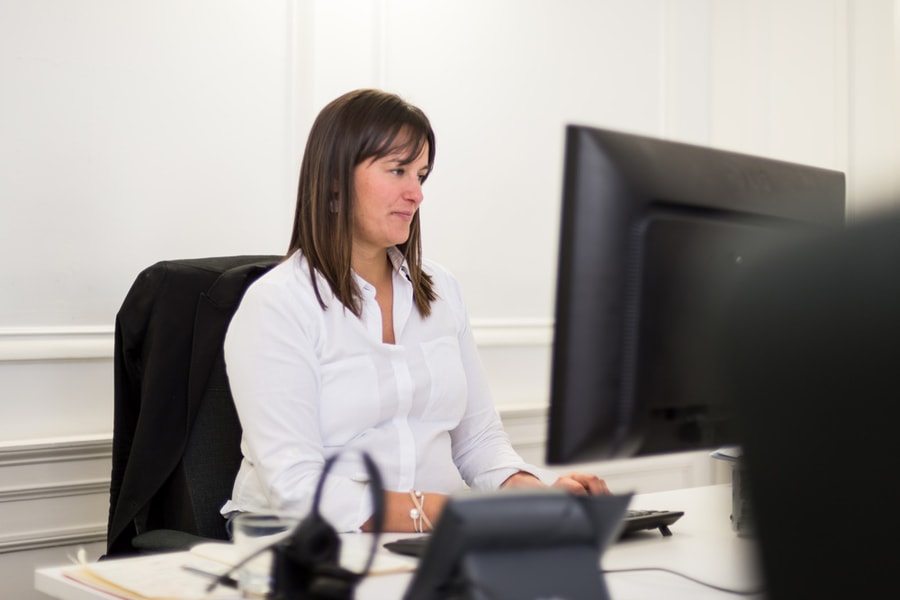 Benefits of virtual assistants
With considered management and clear communication, a virtual PA can provide a number of benefits to your business. When budgets are tight, hiring a virtual PA can be an effective way to cut business costs. By outsourcing your PA activity, your business can reduce (or remove completely) some of the costs associated with a full-time employee, such as benefits, training and utility.
Similarly to a traditional PA, it's important to hire a virtual PA that's right for you and your business' needs. Hiring an assistant is often as much about a personality fit as it is about professional ability. If you don't have the time, money or resources to complete your own hiring, there are variety of services that can match your business with a PA perfect for your needs. For example, SmartPA, which provides PA and secretarial services, continuously trains their PAs, thus helping to reduce the cost associated with completing these activities in-house.
Outsourcing to a virtual PA can also give your business greater flexibility when resourcing. For example, if your business is going through a busy period, you may require more support in a particular area. One of the great benefits of a virtual employee is you can hire based on particular skills and speciality as and when it's needed.
Alternatively, you might run an early-stage business that does not yet have enough budget to commit to the costs of a full-time employee. Therefore, a virtual PA can be an effective option to support your business as it grows.

Is a virtual PA right for your business?
When going through a growth period, it can often feel as if you have hundreds of tasks to complete, from operational changes to staffing. A virtual assistant can support your business by completing the non-essential tasks. This will allow you to focus your time on the crucial areas to help grow your business successfully. The types of tasks a virtual PA can help with include:
Call handling
Diary and calendar management
Travel plans
Event management and coordination
Bookkeeping
Meetings
Research
Hiring a virtual PA isn't always an easy decision for a business owner. With so many factors to consider, it can be hard to know whether it's right for your business. It's important to consider your business' operational capacity and the style in which your employees are managed. A virtual PA can offer a variety of benefits to both your company's bottom line and growth, and by ensuring clear communication and expectations, your relationship with your virtual PA can be a successful one.


About the author
Sarra Bejaoui is the managing director and co-founder of SmartPA, a UK-based organisation offering professional PA support to businesses of all sizes. Established in 2008, it offers administrative services including bookkeeping, general administration, research and event management to corporations and businesses both in the UK and internationally.