There hasn't been a great deal of news about the recent deregulation of the water market. However, behind the scenes, the UK's water companies have rolled out new tariffs for businesses. So, if you're a business owner, you should have received some communication over the past couple of months.
Water deregulation: what's it all about?
As with other deregulated markets, such as energy and broadband, you're able to select the supplier of your water and waste. Most businesses used to be dictated to on who to use, and served by the incumbent regional provider.
That all changed on 1 April 2017. Since then, the market has opened up completely, and you're now able to choose your own provider. Unfortunately, however, it seems that two-thirds of businesses are unaware the market has changed.
This change only affects business users in England, so households are not affected, although Scotland has been fully deregulated since 1988. The Scottish model is working well, and it's hoped that the change in England will follow suit in offering greater choice and lower prices.
It's important to note that businesses currently using more than 5,000 cubic meters of water annually are unaffected by this change because they can already make their own choice of supplier.
How much money can I save?
The potential for savings is a complex issue. While recent pricing research in the water market shows a difference of nearly 57% between the standard tariff of the cheapest and most expensive supplier, the tariffs by region from April are based on a wholesale market calculated price driven by the water regulator Ofwat.
It's believed that an immediate 6% saving is available for the average small business that switches, but that could change depending on how competitive the suppliers want to be. In Scotland, discounts of 25% or more are prevalent, but that took a few years to filter into the market. It's likely that discounts will increase in size over time as the new market matures.
There are also a variety of introductory offers to build market share, so it's wise to check the availability.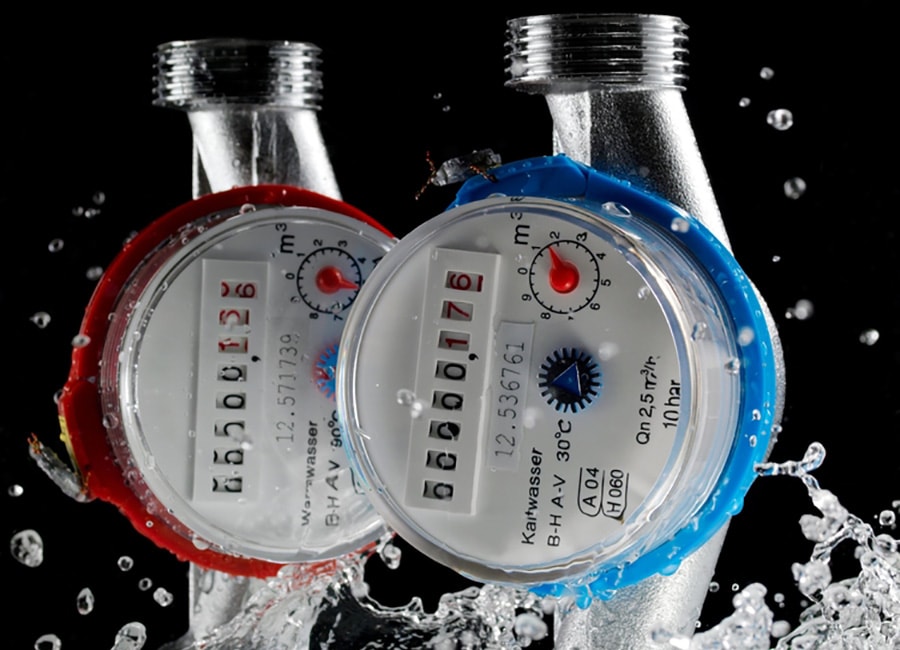 What other benefits are there?
While the cost savings are not as large as switching your energy provider, the long-term effects of deregulation might make it essential to check prices on an annual basis.
Initially, the benefit will be felt most by companies with many sites spread across the UK. In the past, a business with offices in Leeds, London, Manchester, and Birmingham would each have a different provider. Since 1 April, a business with multiple offices in different locations is able to consolidate their bills under one supplier, making administration and negotiation much simpler.
Additionally, some of the water companies are preparing to use EDI (Electronic Data Interchange) for invoicing. Not many suppliers offer this service currently, but it could give providers a competitive advantage now deregulation is a reality. Again, it's of great value to companies with multiple sites across the UK, as having one supplier provide one standard invoice format speeds up the payment and reconciliation of invoices.
However, different industry sectors may have different requirements. A manufacturer may want information about using less water, while a retailer may simply want to consolidate bills. Understanding what you may need from deregulation will assist in your choice of supplier, as not all of them are offering the same services.
How can I switch?
Switching suppliers is fast and straightforward – you're able to gather prices in the same way that you currently do for gas and electricity. The market is vast, with 35 suppliers vying for your business. Therefore, it's best to use an online comparison portal or the services of a broker, who will find the lowest available price for water and sewerage for your building, and manage the switch to your new supplier.
You can only switch if your payments are up to date and you have no outstanding issues with your current supplier. You'll also need to get hold of your current bills to see your usage. If you're on a water meter, then you'll have accurate consumption data. Not only will this help speed up the process of switching, but it will also ensure you get an accurate quote for your water supply.
The deregulation of the water market in England could have a significant impact on your business, so it's a great idea to check whether you could your business could be saving money on its water costs. For more information about the changes, visit www.open-water.org.uk.


About the author
Jason Smith is a blogger and energy expert who has spent over ten years helping businesses increase their energy efficiency. He manages the website Business Electricity Prices, which advises small and medium-sized businesses on reducing their utility bills.