Whilst entrepreneurship has been glamorized in recent years by stories of overnight startup success, the reality is as unpredictable and lonely as it is exciting. It can take a very long time for a startup to succeed and even when a company is past the vulnerable first few years, it will still be confronted with new challenges at different stages of its development.
In the course of my 20-year career as an entrepreneur, I've founded four successful companies, which I still own or part-own, but have also made some serious mistakes, leading to dismal failures. My number one piece of advice to anyone starting a business is that there's a lot to be learnt from retrospect. Here's what I wish I'd known 20 years ago.
You have to keep things in perspective
I was six years into running my first business, GVI, when I was told by my doctor that if I continued living my life the way I was, I'd be dead by the time I was 50. I was overweight, stressed and drinking too much.
I'd set up GVI whilst I was living on an island off the coast of Honduras to feed my passion for adventure and environmental conservation, but had somehow ended up chained to my desk managing spreadsheets in English suburbia. Worse, I was no longer really enjoying what I was doing.
So, my wife and I decided – drastically, spontaneously and completely at risk of GVI's lifespan – to move to a Costa Rican beach. It meant abandoning my central team, limiting my resources, and unreliable wifi, but it also meant a new, healthier and more exciting lifestyle. It taught me to value my happiness above my career and to prioritize my health, both of which have made me a better leader in the long term and, ironically, a better businessman.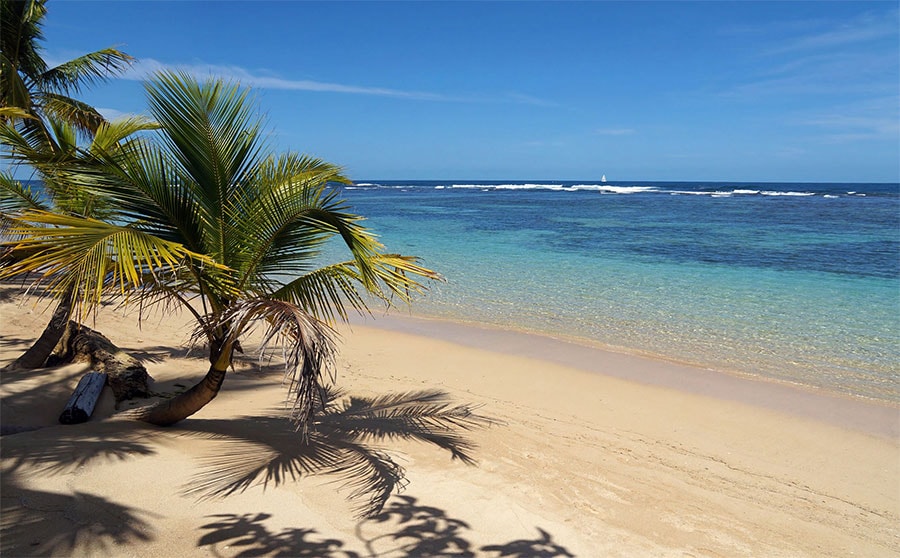 Never rush recruitment
Especially when you're first starting out, it's tempting to hire whoever walks through the door first because you're so desperate to get going, but it pays to wait. The right people always come along, and those are the ones who will stay loyal to your business, boost your productivity and help your business to grow.
Going back to Costa Rica, we were still living there when the recession hit, and we wouldn't have survived it without such a strong team. We had, and still do have, an incredibly passionate and dedicated workforce, which means that everyone works to the best of their ability without me constantly breathing down their necks. It makes my job a whole lot easier and creates a more enjoyable working atmosphere, which has the benefit of attracting new professionals. It's a win-win situation.
And if you're too small to afford the salary? Outsource. There are so many talented individuals and virtual companies that can provide the skills and expertise for a fraction of the cost. We're living in a new world of business.
Networking is vital for business and your sanity
Networking is the single most effective and inspiring way to build potential partnerships and discover new perspectives. It should be part of your working routine, not something squeezed in at the edges. When I was young, I turned my nose up at the opportunity to hear people talk about their experiences, but it's now what I love to do most. If anything, it has helped me learn and avoid mistakes.
In Cape Town, where I live now, I'm a member of the Entrepreneurs' Organization (EO), which gives me the opportunity to meet CEOs and discuss business. It sounds tedious, but when you're an entrepreneur, your business isn't your job, it's your lifestyle. Therefore, it makes sense to fully immerse yourself in the wider business scene. Attend events, accept invitations, read articles, listen to TEDTalks. There's so much information available, so take every opportunity to soak it up.
It's tempting to hire whoever walks through the door first, but it pays to wait. The right people always come along, and those are the ones who will stay loyal to your business, boost your productivity and help your business to grow.
Believe in what you do
It sounds simple, but truly, passionately believing in your idea is halfway to succeeding. I believe that most real entrepreneurs – at least the ones I've spoken to – don't actually give a damn about the money. They just see a problem that they want to solve because it will make people's lives easier, more enjoyable or less stressful.
From experience, I don't think that kind of genuine commitment is achievable unless you can relate to your customer. Of course, that changes over the years. As much as I'd like to be, I'm no longer the adventure-seeking youth that GVI attracts, but my employees are and they know what it's like to want to escape to a far-flung part of our planet. I am, however, AVirtual's customer: a father of four, and owner of multiple businesses, who struggles to get everything done in the space of one day.
Ultimately, if you don't have the passion, your company will never reach its full potential. You have to grow with it.
About the author
Richard Walton is the founder and managing director of AVirtual, which provides virtual personal assistants to entrepreneurs, executives and other professionals. The company was born out of Walton's personal experience of trying to find a better work/life balance. Prior to AVirtual, Walton founded Global Vision International (GVI), which he grew to a 250-strong social enterprise operating in more than 40 countries.