Is there a new vehicle on your site that your workforce is dying to try out or perhaps you have chosen to lease a van and are researching your options? Either way, you must ensure the appropriate vehicle safety options are in place before your staff get behind the wheel, not only to ensure their safety but to protect your business.

Most of these safety solutions should already be included in the design of the vehicle itself but there are some you can install yourself.
Reverse warning alarms
In congested areas or locations where pedestrians are moving around your vehicle, reverse warning alarms can notify people what the driver is doing and prevent any potential accidents or injuries. However, it's worth bearing in mind that these alarms can cause problems when they are installed on vans making night-time deliveries in built up areas, as the noise can disturb those residents who are sleeping and result in noise complaints.
Dashboard cameras
Ideal for drivers navigating busy town centres or motorways where accidents are more likely to occur, a dashboard camera, or dashcam, captures everything that happens in front of a vehicle and could prevent a law suit if your driver is involved in an accident where those involved are questioning who is to blame.
Insurance fraud is also becoming a real issue in the UK, with people causing accidents that result in large payouts. If one of your drivers is caught up in such a collision, a dashcam will determine who was responsible for the accident. With 'crash for cash' scams and organized fraud up by 21%, dashcams can be a decent investment for any business that uses commercial vehicles.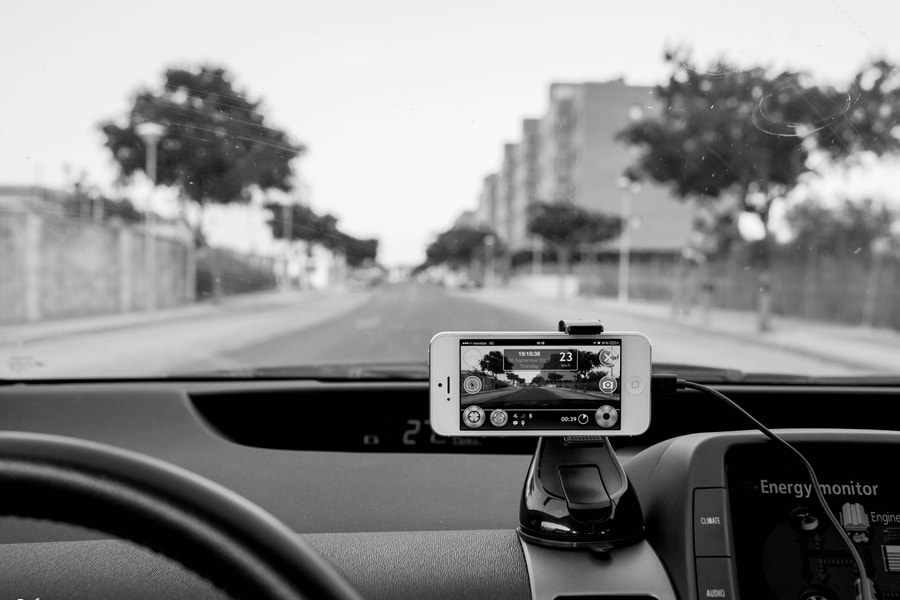 Reverse cameras and sensors
Reverse cameras are an excellent safety addition for vans and vehicles that lack a back window and rely on side mirrors. The driver needn't crane their neck out the window or attempt to negotiate tight reversing spaces using just the mirrors. Instead they can simply watch the reverse camera as they make their maneuver and know what is behind them as they move.
Front obstacle detection sensor
Vans are usually caught up in traffic as they make their way to jobs or deliveries and this can result in stop/starts close behind other vehicles, as well as alongside pedestrian paths and cycleways. A front obstacle sensor can alert your driver of something in the way that might not be visible beyond the bonnet and prevent an accident occurring. A good example may be a pedestrian moving through stationary traffic or a cyclist cutting through the space in front of your vehicle.
Of course, there's every chance you won't need all of these safety solutions, so take the time to consider which ones are the best fit for your business. The most important thing is to ensure that your staff feel safe before they head out on the road.