With an endless library of free themes to choose from, and an easy and effortless content management system to interact with, you may not be surprised to hear that a whopping 74.6 million websites depend on WordPress.
What's more, if you have just started an e-commerce business, this free and open-source web platform enables you to get your products or services in front of global audiences almost immediately.
But along with dedicated WordPress hosting, which is somewhat essential if you want a speedy, secure, and scalable website, what plugins do you need to improve and enhance your e-commerce presence online?
WP eCommerce
Perhaps the biggest plus point of WP eCommerce is that it seamlessly integrates with WordPress, as the same developers made both. It also has a very similar dashboard, which will suit webmasters who are still getting to grips with WordPress. Conversely, those with CSS and HTML knowledge can customise their sites within the WP eCommerce plug-in as well.
Functionality is extensive and includes the ability to easily manage orders and catalogues with in-built tools, offer accurate shipping rates thanks to integration with popular couriers, and provide a secure checkout for customers with SSL certificates.
Shopp
One of the first e-commerce-centric plugins for WordPress, Shopp provides merchants with excellent storefront designs. In addition to its own secure cart to ward off attacks from cybercriminals, Shopp also comes with support for around 50 different payment services.
Consider choosing Shopp if you want a mobile-friendly and easily marketable e-commerce solution, as it's been optimised with search engines in mind and comes equipped with responsive design, which will automatically adjust the layout according to a user's screen size.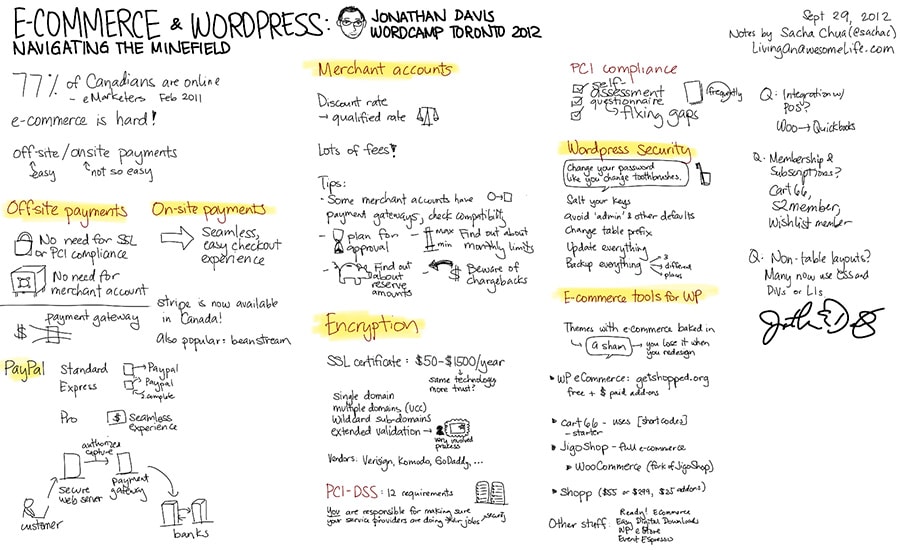 WooCommerce
This all-encompassing WordPress plug-in features an impressive admin interface, a choice of sidebar widgets and first-class support should you need help. WooCommerce also gives your customers the ability to leave ratings and reviews, thus boosting exposure and engagement levels.
While free features include shipping rates, discount codes, product management, and a customer account area, you do have to pay for certain extensions to make your site bigger and better.
Jigoshop
A long-established favourite among several WordPress developers, Jigoshop is extremely reliable and secure with far-reaching functionality to boot. Its intuitive dashboard and simple-to-use inventory management system gives you full control over your e-commerce offering.
If you want to establish a unique storefront, Jigoshop has more than 30 customisable themes to take advantage of. There are over 100 extensions to choose from as well.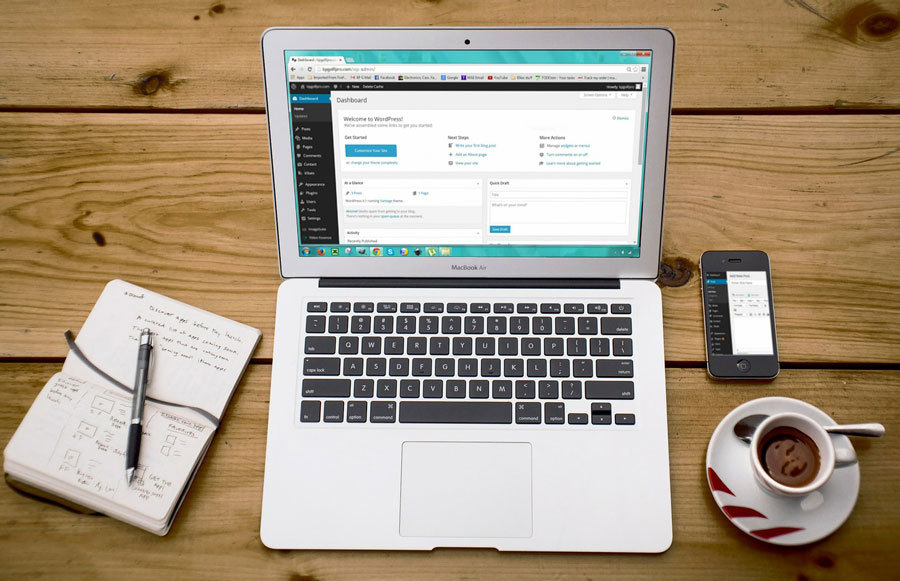 Of course, these four plugins only scratch the surface of what's available to entrepreneurs who are looking to makes waves in the world of e-commerce. Hopefully you'll find what you need here, but if not, other tools such as MarketPress, Ecwid or iThemes Exchange might prove a better fit for your business.
Main photo taken by Serge Kij (via Creative Commons)