Christmas is stressful. There, I said it. The annual time of 'joy and happiness' can drive the best of us to a glass of something strong. When we went around Fleximize HQ, however, and asked everyone for their #1 Christmas stress, it was clear what it was: present buying.
Whether you're looking for a rude mug for your office Secret Santa or something impressive for your other half, Christmas present buying is a pain for anyone. Especially so for Entrepreneurs.
With less time on you hands and more to worry about than many, navigating the high street is something you shouldn't have to worry about. So we've embarked on a trawl across the web to select the best of the best for you to spend your hard-earned money on, while getting that value that your business mind constantly craves.
For Her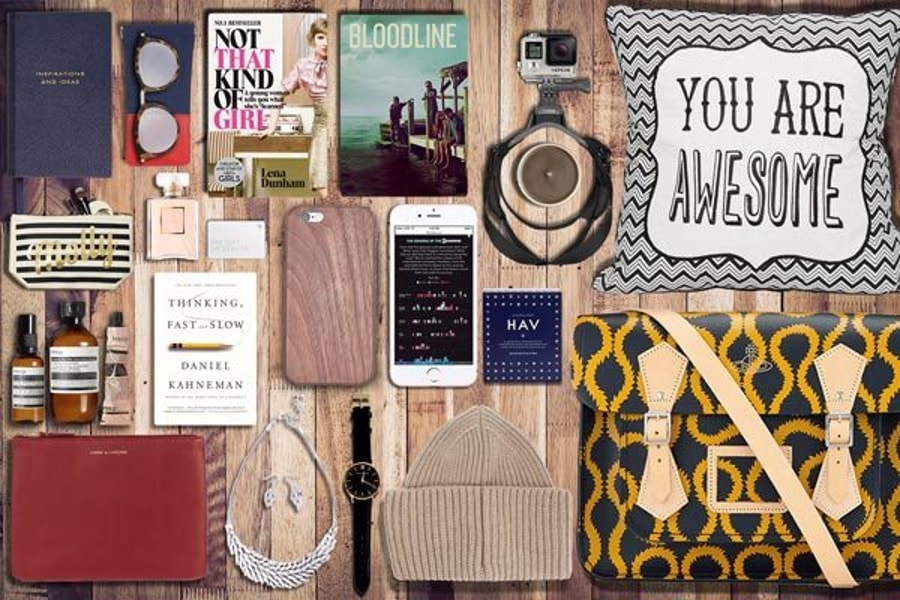 Our top 10
Cambridge Satchel Company's Vivienne Westwood Satchel: Combining two Great British classics – the Cambridge Satchel and the iconic Vivienne Westwood squiggle – this bag is sure to set you apart from other commuters. Made with 100% real leather and tried and tested fastenings, it won't buckle under the pressure and is well worth the investment. cambridgesatchel.com: £215
Aesop Auriga gift set: Anyone who's used Aesop products before, knows that you're getting bang for your buck. This gift set, named after an important constellation in Greek mythology, includes 3 of the luxury brand's most popular and nourishing products for the body, hands and face. Net-a-Porter: £45
Walnut iPhone 6S case by Grovemade: An iPhone is a thing of beauty. Even I, as recent iPhone to Android convert, admit that it's a stunning piece of tech. With this lies a catch-22 situation. Do you cover half of the beauty up with a case or leave it unprotected and risk the dreaded smashed screen? With the new Walnut case by Grovemade, you can add a decent level of protection to your phone, whilst maintaining the natural beauty of the device. Grovemade: $99
Leather pouch by Comme des Garçons: Beautifully crafted with claret leather, this clutch is perfect for your everyday essentials but doesn't look out of place in the evening. Available in a choice of four colours with gold-stamped designer lettering. Net-a-Porter: £85
Not That Kind of Girl by Lena Dunham: The star of HBO and Sky Atlantic's Girls, steps away from the camera and picks up a pen (or more likely a laptop) in this funny, irreverent look at what she's learnt about life, love and everything in between. Great reading for those long, cold January nights. Amazon: £5.30
Personalized make up case by TillyAnna: Handmade in TillyAnna's Welsh studio, using natural Fairtrade-certified cotton canvas, this make up case is an easy upgrade on your old, cluttered bag. notonthehighstreet.com: £16
GoPro Fetch dog harness: Dog owners prepare yourselves. This harness allows you to strap a GoPro to your dog. It has 2 mounting locations: the chest (for all the hole digging, slobbery stuff) and back (for squirrel-chasing, puddle-exploring action). It's padded in all the key areas to ensure your dog's comfort and it's easily adjustable to fit the size of your dog. cyclestore.com: £44.99
iPhone 6S (Rose Gold) by Apple: The California-based tech giant released their latest and greatest mobile devices earlier this year, and they're a huge upgrade. With 3D touch, ApplePay and the new productivity features in iOS 9, it'll make any entrepreneur's life easier, especially if they already have Apple devices. Apple: £619
Ribbed-knit beanie by Stella McCartney: The iconic designer's cosy ribbed-knit wool beanie is crafted from the finest wool in Italy. The chic neutral hue ensures it'll fit with a plethora of different outfits, all whilst keeping you warm this winter. Net-a-Porter: £150
Thinking, Fast and Slow by Daniel Kahneman: Ever wanted to really understand how the human brain works? In this book, Kahneman, recipient of the Nobel Prize in Economic Sciences for his field defining work in psychology goes on a groundbreaking tour of the mind, and explains the 2 systems that drive the way we think and make choices. Amazon: £6.99
The best of the rest
Smythson of Bond Street inspiration and ideas notebook: smythson.com: £45
Le Specs 'No Smirking' sunglasses: Net-a-Porter: £50
Bloodline Season 1: Amazon: £27.86
'You are Awesome' Chevron retro cushion: Sass&Belle: £17
Larsson & Jennings Läder black watch: larssonandjennings.com: £215
Silver Feather necklace and earring set: notonthehighstreet.com £19.95
Malin + Goetz Dark Rum scented candle: Net-a-Porter: £37
Wahanda beauty gift Ccrd: wahanda.com: £25 upwards
Chanel Coco Mademoiselle 50ml: boots.com: £61.20
Skandinavisk Hav candle: skandinavisk.com: £25
For Him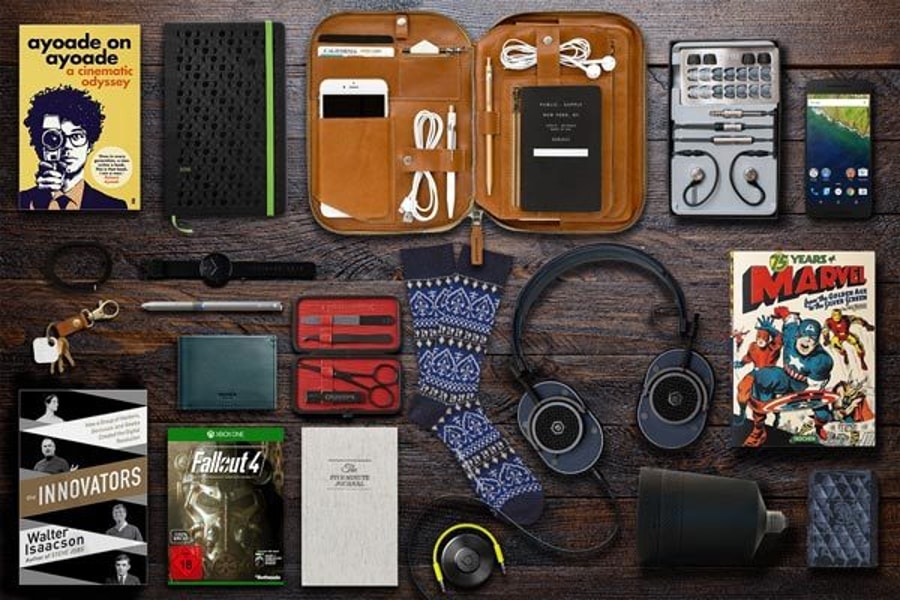 Our top 10
The best of the rest