When a business is seeking to fill a specialist position, it will cast its net far and wide to find the best person for the job. Occasionally, the ideal candidate will be based outside of the European Union (EU) – or more specifically the European Economic Area (EEA). In such circumstances, an employer might need to sponsor the candidate for a working visa.
This can be quite a complex and lengthy process – often taking anywhere up to six months – so we thought we'd give you a handy guide on the things you need to know when it comes to sponsoring an overseas worker. Aren't we the best?
How can I apply for a visa sponsor licence?
Businesses can't sponsor overseas workers until they have acquired a visa sponsor licence. To apply for a sponsor licence, you need to first check that your business is eligible. As well as showing that your company is currently trading in the UK, you will need to demonstrate why you need a sponsor licence and, crucially, that the skillset you require is unavailable from within the EU.
The position that you are offering will also need to meet a skills threshold, fall within the Standard Occupational Classification (SOC) Code and adhere to the National Qualifications Framework level 6. Last but not least, you need to make sure that you are paying the minimum salary as outlined under the relevant SOC code.
Once you have determined your eligibility for a sponsor licence – and before applying – you need to decide whether to apply for a Tier 5, Tier 1 or Tier 2 sponsor licence.
What is the difference between a Tier 1, Tier 5 and Tier 2 visa?
If someone is seeking long-term, permanent employment in the UK, they will likely need to apply for a Tier 2 (general) visa. These are open to skilled workers from outside the EEA who have an offer of employment in a skilled job from a business also able to sponsor their visa.
There are several other classes of Tier 2 visa that an overseas worker might be eligible for depending on their situation. Tier 2 (intra-company transfer) visas are for those transferring to the UK branch of their current employer, while the Tier 2 (Minister of Religion) visa and Tier 2 (Sportsperson) visa are more specific, and can only be applied for if applicants fulfil their criteria.
Tier 5 visas are only open to those who will be working temporarily in the UK. Similarly to Tier 2 visas, these will need to be sponsored and applicants will need to fulfil the criteria.
In exceptional circumstances, migrant workers may be able to apply for a Tier 1 visa. These are generally open to exceptional talents, entrepreneurs or investors.
What is the register of sponsors?
If your application is successful, you will receive an A-rated licence and will be added to the Tier 5 and Tier 2 sponsor list, otherwise known as the
register of sponsors
. This will allow you to assign certificates of sponsorship. However, if you don't keep up your responsibilities, your licence can be downgraded and you won't be able to issue new certificates until you rectify any issues.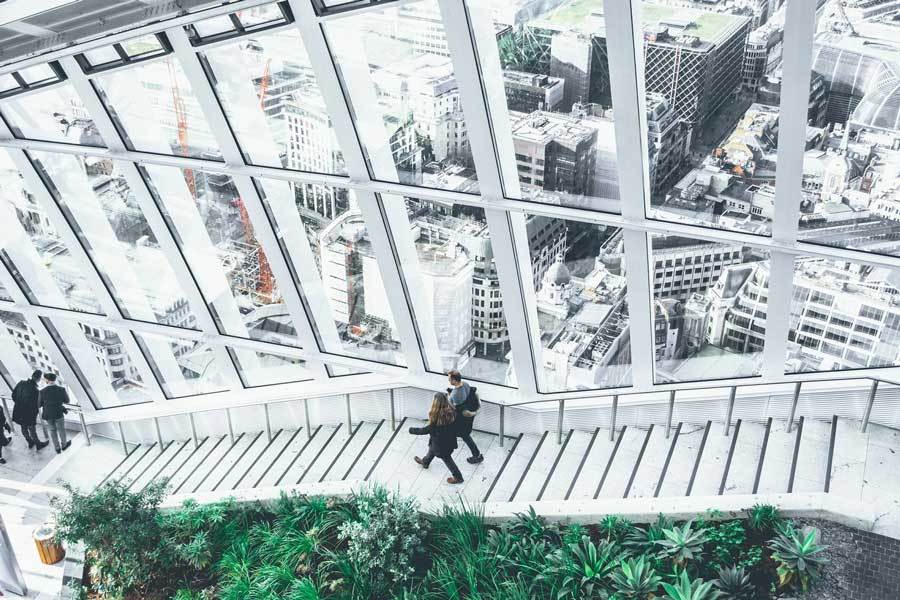 Do I need to advertise a position in the UK or EU before hiring an overseas worker?
Government regulations stipulate that a job must be advertised to applicants in the EEA for a minimum of 28 calendar days before being advertised overseas. It will also need to be advertised in at least two places, including Jobcentre Plus Universal Jobmatch, the government website. However, if your vacancy matches a job on the
Tier 2 Shortage Occupation list
, which details occupations and skills that are in high-demand, you should be able to advertise the position overseas straightaway.
What are my responsibilities as an employer while sponsoring a candidate for a visa?
As an employer, you must make sure you fulfill your responsibilities, otherwise you run the risk of having your licence downgraded, suspended or withdrawn. You need to ensure that your foreign workers possess the required qualifications or accreditations for their jobs, and retain copies of these.
You can only assign a certificate of sponsorship when the job is suitable for sponsorship – in other words, it must have a suitable rate of pay and skill level. You must also inform UK Visas and Immigration (UKVI) if your sponsored workers aren't observing the conditions of their visa. In addition, you are obligated to have systems in place to monitor your employees' immigration status and retain copies of all relevant information and documentation.
What management roles are required for the visa sponsorship process?
As a business applying for a sponsor licence, you will need to appoint people within your organisation to be responsible for the sponsorship process. The management of this process will be primarily done using the sponsor management system (SMS).
There are three keys roles that need to be fulfilled and these can be assigned to one individual or to several different people. These roles are as follows:
Authorizing officer – the most senior and competent person; responsible for the actions of personnel and representatives who are using the SMS.
Key contact – the main point of contact with UK Visas and Immigration.
Level 1 user – the main user of the SMS; responsible for day-to-day licence management.
Employers can also appoint a level 2 user once – an SMS user with more restricted access than a level 1 user – once they have successfully obtained a licence.
You will need to ensure that staff appointed to these roles are suitable otherwise you may not get your licence. People involved in licensing must not have unspent criminal convictions, been fined by UKVI in the 12 months prior, been reported to the UKVI or broken the law. They should also be based in the UK for the majority of the time.
What sponsorship certificates do I need for my overseas workers?
For each foreign worker you employ, you will need a certificate of sponsorship. These electronic records each have a unique number, which can be used by a worker to apply for a visa. Be wary though: they must be used within three months from their issue date.
When you first apply for a licence, you will be asked to estimate how many Tier 2 and 5 certificates you will require – these are unrestricted certificates as there is no limit on their number. Restricted certificates, on the other hand, are for either Tier 2 (general) workers currently abroad who will earn less than £155,300 a year, or family members or dependents of Tier 4 migrants. These must be applied for through the SMS and there are limited numbers each month.
So, there you have it: your complete guide to applying for a sponsor licence. Please bear in mind that this article was written while the UK was still a member of the EU, so we'd recommend keeping an eye on gov.uk for the most up-to-date information.