As a nation we're obsessed with the latest property news, yet if we delve into the industry behind property sales, the way we've been buying and selling hasn't changed for decades. As a result, moving home has been named more stressful than going through a divorce.

With the internet transforming almost all of the transactions we make in life – from ordering taxis to finding a local holiday home anywhere in the world – consumers are demanding more control and better value for money from their services. In property, a number of estate agents have begun to transfer their businesses online offering cost savings for consumers, but with limited innovation across business models in this sector, have the problems faced for so many years been solved?
The next step is empowering consumers through tech
A small number of property companies are taking a different approach to buying and selling where technology rather than legacy business models drive evolution. One such company is Settled, an online property platform or next generation 'proptech' company. Settled develops consumer focused technology to improve the process of buying and selling a home; from listing a property for sale right through to progressing to completion.
Gemma Young, CEO of the new 'proptech' company, Settled, explains how today's consumers increasingly want to be empowered in their everyday lives and not least at the time they're selling or buying their most valuable asset.
"A lot of the problems and stresses we encounter when buying and selling a home come from not feeling in control or being aware of the steps involved in the process. Settled's approach is focused on empowering customers through technology so that they and not a middleman get to call the shots."
In enabling buyers and sellers to be more involved in their purchase or sale online Settled joins the likes of Uber and Airbnb in the consumer empowerment movement.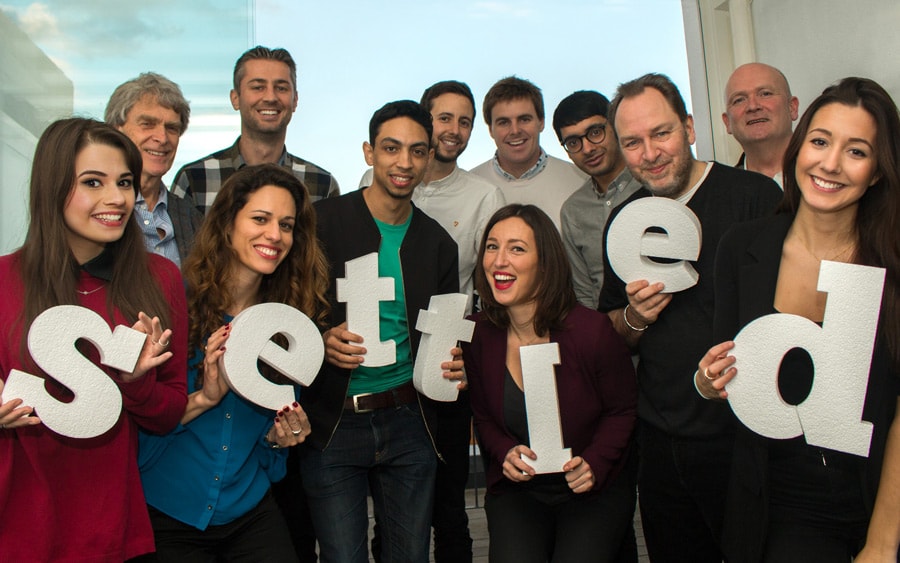 Airbnb for buying and selling?
Technology-enabled services certainly seem to be the smart way forward. The popularity of companies like Uber, Nutmeg and Airbnb that offer consumers a self-service, cost-effective approach to their transactions seem to be increasing every day. This marks an era where consumers, not corporations, call the shots.
The founders of Settled had both worked in the traditional property industry as well as spending many years in the digital sector at companies such as Google and YouTube. Through their experiences across both sectors, they were inspired by how technology could improve people's lives.
Gemma Young continues:
"We wanted to go back to the drawing board and consider what this generation and future generations of homeowners and buyers want. In looking into the problems they face and trying to address each one we hope to increasingly be able to make more and more people feel more settled."
"Settled, which launched late last year, now already services 100s of sellers and buyers and not only reduces the cost involved when selling a home, but also improves the moving experience using technology to solve the common issues encountered."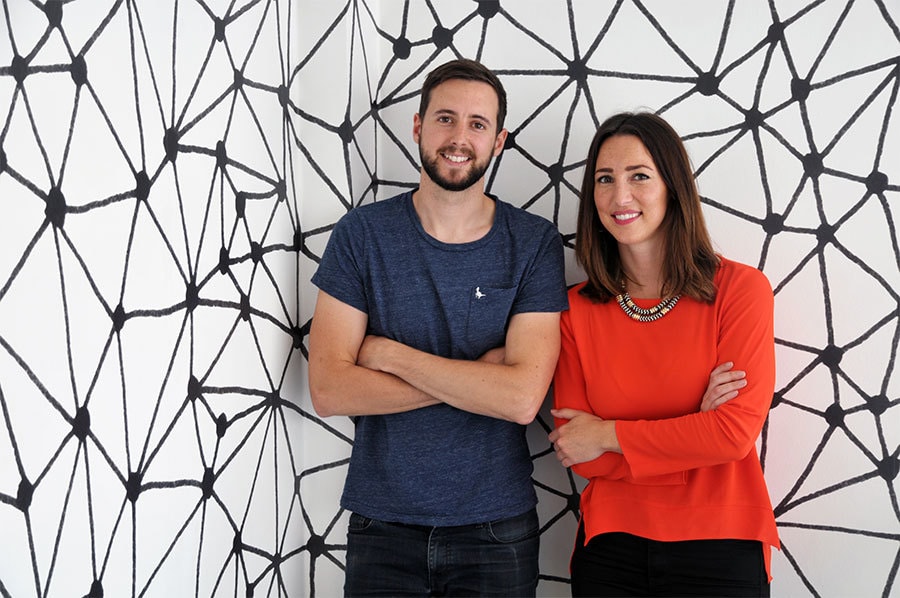 So how does it work?
The Settled model is a simple one: sellers looking to sell their home pay a one-off, fixed fee (currently the lowest option in the market) for which they receive all the services you would expect from an estate agency (sale sign, photos, floor plan and distribution on the main property portals). Settled then focuses on enabling customers to do as much or as little as they're happy to giving them more control and awareness of the process and how they get the most from their sale or purchase.
Settled works with hand-picked partners to support customers with financial and legal advice, connecting their customers with the best people at the right time. All advice and services are optional and customers can hand pick support as and when they want it. Homeowners take their own viewings with buyers who Settled registers and in meeting directly and being able to fit in viewings when perhaps a middleman wouldn't be able to, things can happen more quickly and smoothly.
"From what we've seen so far, putting buyers and sellers at the centre of the journey has created a more efficient, open and scalable process" says Young.
How is this different from a traditional estate agent?
The difference is that homeowners, not an intermediary, are in control of the process, they get all the information needed in order to decide on an asking price that's right for them. They take viewings at the times that work best for them and meet potential buyers discovering first-hand who might be the most compatible with their home and moving timelines.
The advantage of having control over tasks is that things can be done at any time, anywhere – and are not limited to office hours. Settled's technology allows people to login and administer changes to ads, buyer viewings at any time and is available on mobile, tablet or desktop.
In addition, Settled's team are available around the clock by telephone, email or live chat 24/7 so if customers have a query at any time, the team are right there.
By empowering consumers Settled facilitates more of an awareness of what's going on; all of the options available to consumers and encouraging real connections between buyers and sellers enables clearer, quicker and more transparent communications.
Another key difference is, of course, the price. With house prices increasing daily and reports suggesting that a whopping 75% of us think that estate agents fees are too high, costs are a huge factor for people considering buying or selling. And it's no wonder when the average £450,000 London home can cost over £8,000 to sell through a high street agent. In comparison, online companies like Settled sell their full suite of services for a flat fee, which is usually under £1,000.
Can anyone sell their home online?
This more empowered approach to property has already been proven to save people time and money (Settled's customers on average sell their homes 50% quicker than the high street and save over £4,000 in fees). All you need to get started is an email address and the confidence to show people around your own home.
The internet continues to help us more and more to feel qualified in our daily choices; now we can understand and breakdown more clearly which holiday we want, what flight options are best, which restaurant to go for, why certain accommodation might work better than others...we want control and insight into these things so we know we're making the right decisions. Given we're becoming increasingly empowered with lower cost decisions in our lives, it seems more important than ever to take a more empowered approach to selling or buying our homes. With a different approach it is hoped that in years to come, moving home might be a bit more enjoyable.