In today's digital democracy we can all access what was once locked away in the minds of hot shots and prodigies. What would have bought you one heck of a motivational speech can now be invested in shared knowledge, software and innovations that skill-up your employees and grow your business. Or you can get Kris Akabusi in to talk to you about teamwork and innovation. He's available.
Online training
So much more than YouTube tutorials, comprehensive online training is available in anything from front-end web development to business accounting. As it's online it's flexible, accessible and totally scalable. Dip into tutorials during quiet periods, instantly unlock the next level as your skills progress, or stream key expertise to entire teams.
One offering that stands out is Lynda.com, with monthly membership unlocking almost 3,000 video courses. There's a whole sub-section focused on business, with custom learning paths, adoption trackers, administrator support materials and completion certificates. With discounted group membership, Lynda.com is a viable alternative to offsite group training.
Treehouse makes learning web design or development less daunting. For something that can seem intense and complex, like learning HTML, Treehouse makes it more digestible with quizzes and code challenges. If you're totally new to development, Treehouse separates their learning paths into bite-size chunks, so you can get to grips with each element before moving on.
If you have an e-commerce site, then being able to track and analyse your customer's online behaviour can identify barriers to purchase. To help you get to grips with the specifics of digital analytics Google has created free online courses in its search engine optimisation (SEO) tools. By walking through their easy to understand guides you can track the action on your site and learn how to maximise your sales performance.
Downloadable tech
Rather than paying a consultant for their thoughts on what your customers need, you can invest instead in easy-to-use optimisation and testing software to get information straight from your customers.
With Optimizely you simply insert a single line of code into your HTML then you can track which parts of your site your users are engaging with, the number of sign ups and sales, or other elements you want to monitor.
If sales and order tracking is your focus, then Veeqo is a great off-the-shelf solution. Their dashboard means you can track all your orders through one system and easily download numbers and statistics. As well as a reporting tool, Veeqo can be used for logistics. Within its single system you can monitor stock levels, create purchase orders and batch print product labels with a barcode.
If you're creating a new site or relaunching your existing one, then Unbounce lets you rapidly test page ideas without the need for development. They've devised a simple 'drag and drop' tool that enables you to rapidly create a page and publish it. You can then monitor the success of that page in engaging users, or A/B test several pages to see which ideas really work.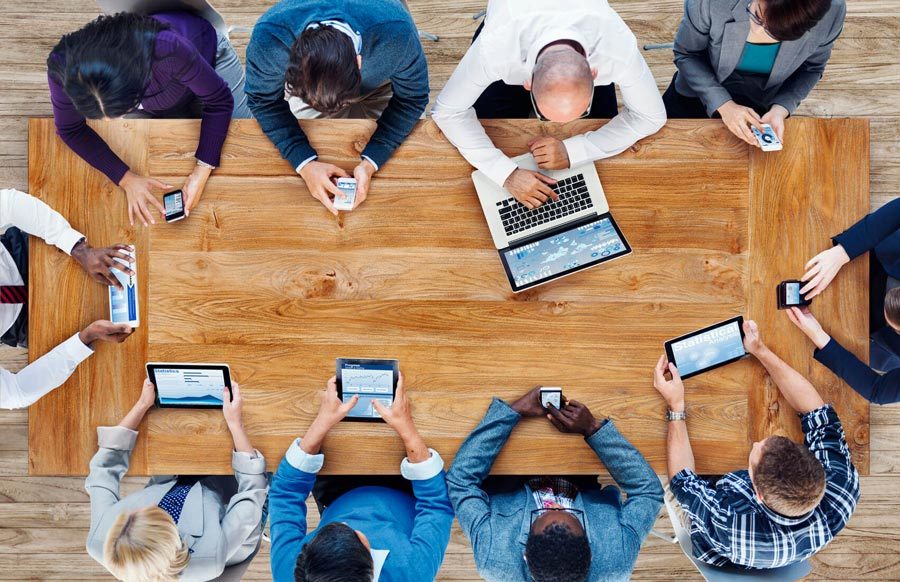 Self build
You don't even need to rely on individual developers anymore to significantly transform your site and business. There are lots of platforms out there that enable you to build comprehensive, e-commerce sites with little to no coding.
You may well be familiar with WordPress, but did you know you can turn this platform into an e-commerce site? The WooCommerce WordPress plug-in includes tools and settings covering payment, shipping, inventory and even tax. You can really go for out-of-the box here, with pre-designed themes and widgets.
Shopify is another pre-packaged e-commerce site provider, with an emphasis on how quickly you can get a store up and running. If you're currently offline, you can get online simply by picking one of their themes and adding your products. Card and PayPal payments are built in, so as soon as you're ready you can start accepting sales.
Magento now offer a Magento Enterprise Edition, which is billed as a complete eCommerce solution. If you're already familiar with Magento you'd expect customisation and flexibility, and Magento Enterprise Edition seems no different. Its CMS lets you build custom content pages, while you can also employ data to great effect, segmenting your customers by age, gender, location or previous purchases. If you don't want to rely on devs but still want a tailored solution, then Magento is a good option.
Global supply connections
You don't need telling that the internet connects the world, but have you thought about this in terms of managing your supply chain? If you currently rely on consultants or outsourcing for this, then you can save money and find new opportunities online.
A great example of this is Alibaba.com. It connects you directly with the manufacturer, which while not new in itself, is revolutionary in terms of the scale of what's available. From one landing page you can order chemicals, tools, packaging, machinery or even food. You can buy in bulk, or take your pick of global suppliers to get the best price on a specific item. This aspect can be particularly useful if you're building equipment or infrastructure for your business and need specialist components.
Instant hires
Recruiters may tell you they're the resourcing experts, yet there are plenty of online ways to sidestep this often costly expertise.
Odesk describes itself as the world's largest online workplace, giving you instant access to thousands of freelancers. Their simple hiring interface lets you view candidate test scores, portfolios and client feedback. Once you've made your choice, you can then use Odesk to track the progress of your project, including posting work-in-progress reviews and feedback.
It's not just design or development freelancers you can quickly connect with online. Freelancer.co.uk lists copywriters as well as SEO and social marketers among their members. If you're starting a new project, you can use it to engage every element of a team from a graphic designer to PHP developer, a project manager to UX lead. Freelancer.co.uk can also help you resource BAU work from data entry to writing macros.
Sites like ODesk and freelancer.co.uk mean you can quickly resource talent just when you need it. There's no lengthy recruitment process and no risk of making the wrong full-time hire. You can simply engage specialist freelancers as and when they can help your business.
It's all online
So get lost gurus. Move on motivational speakers. No one holds the key to business growth; the door has been flung wide open. With the new digital democracy everything you need to transform your business is online and with a Fleximize business loan you can get everything you need to supercharge your growth.